Your Local Fort Myers Roofing Experts
CraftsmanshipNo Hassle EstimatesAttention to Detail
We are a veteran-owned and operated local roofing company serving Southwest Florida.
We provide superior service in Lee County, Charlotte County, Polk County, Orange County, Desoto County, Pasco County, Pinellas County, Collier County, Hillsborough County, Manatee County, and Sarasota County.
Always Free
Fort Myers Roof Inspections and Estimates
We pride ourselves on being honest and hassle-free with our estimates.
Even telling you when you DON'T need to repair or replace your roof.
Quick Response
Emergency Roofing Services
Day or night, we're here to help at the convenience of a call.
Emergency repairs and emergency tarping.
When you need work done on your roof, call the top roofing company in Fort Myers, North Fort Myers, Cape Coral Port Charlotte, Brandon, Bradenton, Sarasota, Punta Gorda, Bonita Springs, St Petersburg, Clearwater, Largo, Lakeland, Riverview, Tampa, and surrounding areas.
Welcome to Resolute Roofing, the top roofing company in the Fort Myers area
We offer
superior quality next to none and personalized service to
fit any and all of your Fort Myers roofing needs. Offering a no-hassle inspection and estimation system, we'll address any concern
free of charge
. With everyone's safety in mind, our Fort Myers team follows social distancing and CDC COVID protocols. Check our
blog
for the latest updates. We are a licensed, insured, veteran-owned, and operated local company with the customer's complete satisfaction in mind. If you are looking for the best
roofing company in Fort Myers FL
and surrounding areas, you are in the right spot. We're experts in complete re-roofs, repairs, evaluations, and working with insurance companies to properly bring your
residential or commercial
property back to life. We are an Atlas Pro Contractor and members of NRCA (National Roofing Contractors Association). We've worked with it all, whether
shingles, tile, metal, TPO, or flat roofs.
We have the skills and experience to complete your roofing job with the attention to detail and personal service our customers have come to expect. We do quality roofing in Fort Myers FL and all surrounding areas. Call us today for a free inspection. When you are searching roofing companies in Fort Myers or roofing companies in Cape Coral, we know that there are many options. Resolute roofing is the best roofing contractor in Fort Myers. We have locations to service your roof needs in Tampa, Lakeland, St Petersburg, Clearwater, Largo, Brandon, Riverview, Brandon, Bradenton, Sarasota, Naples, and surrounding areas. Call us today for a free inspection and free estimate if necessary 239-488-2113
Fair Pricing
As homeowners ourselves, we understand the last thing on your mind is replacing a roof and which can come as an unexpected expense and hassle. With that in mind, we strive to make a highly stressful situation into one that you can breeze through with ease. Our highly-qualified staff at our Fort Myers roofing company will handle your repairs quickly in order to properly bring your residential or commercial Fort Myers property back to life. Now that's peace of mind.
Professional Staff
Our highly-trained Fort Myers roofers are skilled in identifying where possible leaks may be arising from, evaluating damage that storms may have caused, and identifying possible defects or future problem areas. They will give their expert advice for any preventative maintenance to ensure you won't have any continued issues. They also ensure that all current building codes are being adhered to with strict attention to detail.
Unique Solutions
Our expert team will assist you in choosing the best materials and colors to make your new Fort Myers roof look better than ever. We're very understanding in working with your schedule for any inspections or work to be performed, ensuring that you are in control of the project from beginning to end. We keep it as simple and stress-free for you as possible. We provide all necessary material, permits, labor, and protection to the property during the completion of your roof.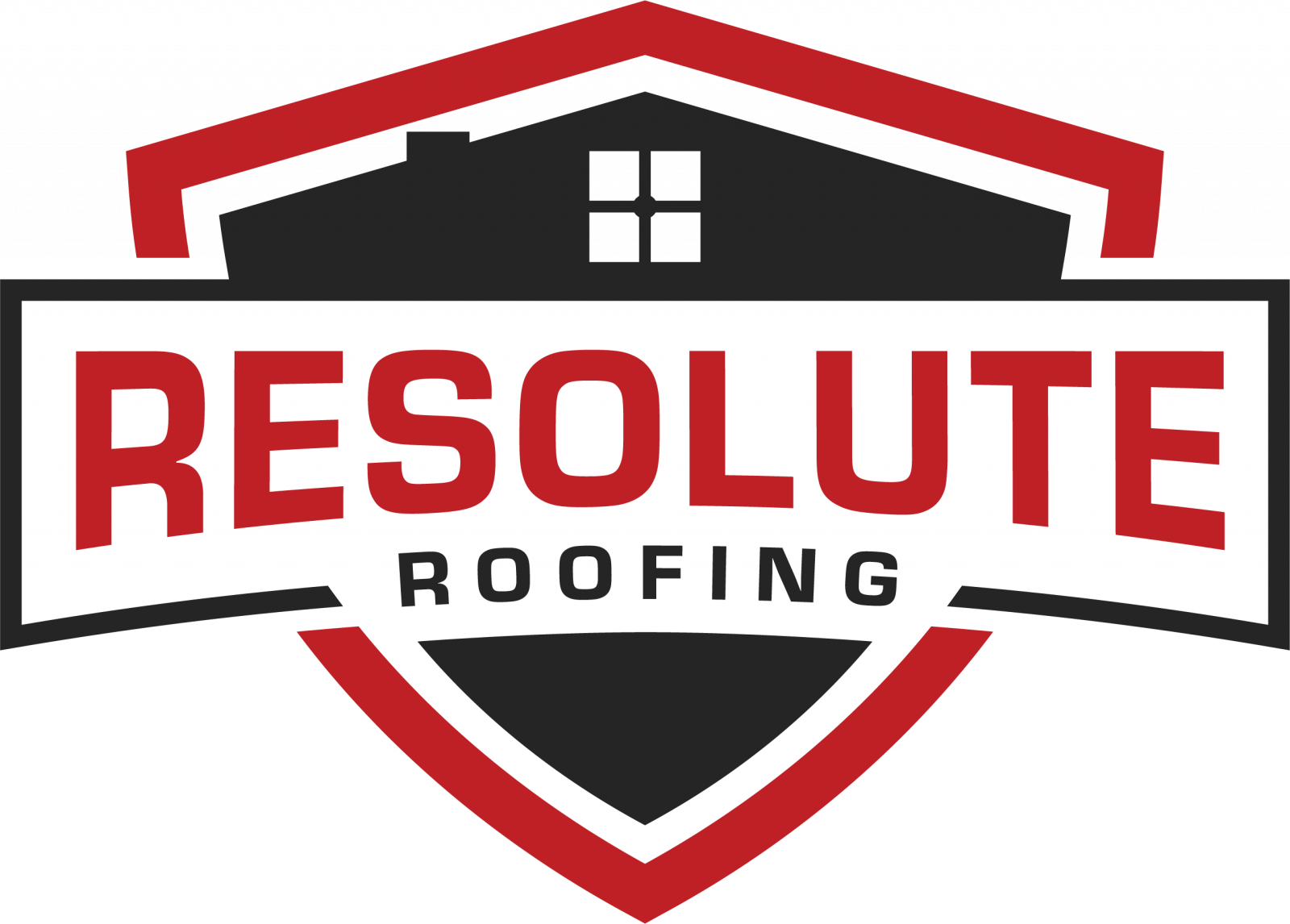 Our Promise to You
We vow that all Resolute Roofing employees will respect and treat your property as if it was their own. We will protect your home and landscape to the best of our abilities during the entire course of our work.
The grounds will be cleaned thoroughly and magnetized for nails and debris so we may properly dispose of it throughout the day and at the end of the day prior to us leaving. Our account managers will offer to walk around with the home or business owner at the end of each day to ensure any questions or concerns are addressed.
We stand behind all our work with confidence and have a ten-year (10) labor warranty on all of our re-roof/new builds. Providing a worry-free environment for our customers is our top priority with the attention and personal service our customers have come to expect. When you search roofing company near me you will find many options and we know you want to use the best. We strive to be the best roofing company Fort Myers has to offer through providing the highest quality workmanship and the best customer service in the industry.
We are members of Atlas Pro, NRCA (National Roofing Contractors Association) and accredited with the BBB.
Any project, big or small, Resolute Roofing can handle them all.
Check out some of the services we offer below.
Asphalt
Asphalt shingles have been used on roofs for over 100 years. Over the years, there have made many improvements to their construction, and they have become the most popular choice due to their durability and affordability.
Click here
to learn more about our high quality shingle roofing in Fort Myers area.
Durability: 20+ Years
Concrete
Concrete roof tiles are beautiful, enduring, and one of the easiest ways to complement your lifestyle and increase your home's value. They offer a cozy and comforting look to any home, as well as being fireproof, water-resistant, and impervious to the heat and cold. Durability: 50+ Years.
Metal
Metal roofs have been around for many years used in commercial settings. However, there have been many increasingly viable options for homeowners to take advantage of. They can be made in any color needed and can include many styles, including shingles, panels, sheets, and even tiles, and have excellent durability. Durability: 40+ Years.
TPO
Thermoplastic Polyolefin is a single-ply membrane composed of synthetic components and a reinforcing scrim that gives it strength. A relative newcomer to the roofing industry, beginning use in 1990, it has quickly become a favorite for commercial buildings due to its high UV reflectivity, resulting in lower utility consumption. Durability: 20+ Years.
Residential
We will give you a free written estimate and be honest with you. Even telling you when you DONT need to repair or replace your roof.
We remain true to the same principles on which our business was founded providing superior service to our clients, putting safety first, and delivering exceptional work to our
residential roofing
clients.
Commercial
Roofs are a major investment of any commercial property. That's why many roofing manufacturers recommend or require a building owner to have preventative inspections and a maintenance plan in place.
As roofing matures, investing in preventative maintenance now can save on major expenditures down the road. Some manufacturers even offer extensions on their warranties if you have a plan in place for your
commercial roof
.
Emergency
Sometimes the worst can happen and we need help fast! That is why we have someone on the other side of the phone line day and night to ensure we are there to help. We offer
emergency repairs and emergency tarping services
for any situation. Minimizing the damage is our first concern. Once we've properly secured the damage we can provide a plan of action for the next steps to get your home good as new again.